Summer is here!
Summer is upon us and it's the perfect time to visit New York City.
In the summer months, New York fills its outdoor spaces with special events & activities: you can watch a movie on a city rooftop, take in the amusements on Coney Island, or explore the free plays & recitals in the city's beautiful parks.
Visiting New York's museums & art galleries is a great way to step out of the heat and see some of the most famous exhibits & artworks in the world.
The major iconic sights of New York also look so much better in the summer sun! Visit the Statue of Liberty, or tour lower Manhattan & Midtown. Come see New York at its best this summer and enter the promo code below for a discount on all our New York Tours!
YOUR EXCLUSIVE 10% DISCOUNT
Use the promo code FH8F8ECW at the checkout for an exclusive 10% off your booking on any tour, any city, any time, with unlimited use!
---
Our travel experts have carefully selected the best museum tours and experiences in New York City this summer.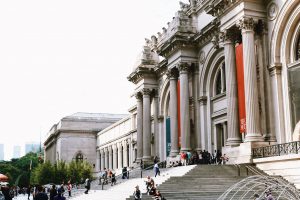 The MET Tour: Metropolitan Museum of Art Skip-the-Line Guided Tour
New York's Metropolitan Museum of Art is one of the most important landmarks in the Big Apple. Instead of wandering aimlessly, join an enthusiastic, knowledgeable guide on this 2.5-hour guided museum tour. Open your eyes to the history and myriad works of art held in one of the world's most visited and renowned museums. The best part is that you can skip all the lines!
Statue of Liberty and Ellis Island Guided Tour 
On this tour of the Statue of Liberty and Ellis Island, you will follow in the footsteps of over 12 million immigrants seeking riches and a better life in the New World. Explore these New York landmarks on a 3-hour semi-private guided tour; take a walk through time and experience one of the most iconic and significant landmarks in America.
New York Growing Up: Lower Manhattan and Midtown Guided Walking Tour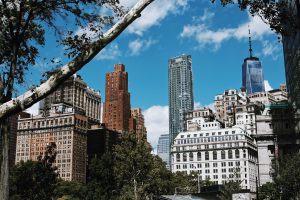 Watch New York grow up before your eyes on this 5-hour semi-private guided walking tour of Lower Manhattan and Midtown! Combine two of the city's most vibrant districts into one incredible tour. You'll engage with Dutch history, the bustling traders on Wall Street, and the soaring skyscrapers of Manhattan's iconic skyline.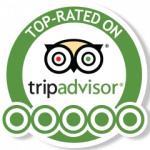 "When you combine knowledge and passion you get an incredible guided tour of the Met that answered questions and brought to light insights that are phenomenal […] I will recommend his tour to family and friends as an absolute "must" if they want to really visit the MET"
TripAdvisor review from May 2019 by Chris from Richmond
Want to receive our newsletters and save on your next tour? Sign Up Now!