Discover Europe and save 10% on your next museum or walking tour with Babylon Tours!
This month's features: the Van Gogh Museum, The Louvre and our amazing Ancient Rome tour (all skip-the-line!).
Here at Babylon Tours, we offer incredible museum and walking tours in a number of Europe's most exciting cities. History, culture, and art are at the forefront of everything we do and our expert guides are sure to impress you with their passion and knowledge as you explore and learn about some of the world's most famous locations, museums, and landmarks.
A guided Babylon tour in your chosen European city is the perfect way to ensure you make the most of your time there. With 7 European locations to choose from (London, Paris, Amsterdam, Madrid, Rome, Vatican City & Florence – and COMING SOON: Berlin) delve into the history and culture of some of the continent's most renowned cities!
We have a rich range of museum, city, and walking tours to choose from — with the option of choosing between a private or semi-private tour. So, come see Europe at its best and enter the promo code below for a discount on all our European city tours.
YOUR EXCLUSIVE 10% DISCOUNT 
Thank you for being part of our mailing list!
Use the promo code FH8F8ECW at the checkout for an exclusive 10% off your booking on any tour, any city, any time, with unlimited use!
Discover Europe With Babylon City Tours 
Our travel experts have carefully selected the best museum tours and experiences in Europe this summer.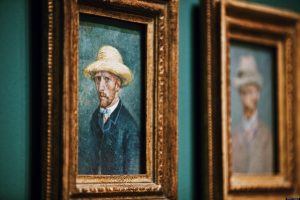 Van Gogh Museum Tour – Amsterdam
Peel back the layers of one of the world's most famous artists, Vincent Van Gogh, whose global fame was only established after his death. This semi-private guided tour (of no more than 8 people) includes day-long entry to the museum meaning you can continue to explore after the tour has ended.
So what do you actually know about the Dutch artistic genius Vincent Van Gogh? Let us introduce you to the man behind the famous sunflowers and self-portraits on this intimate tour as you learn about his turbulent life. We'll take you from his days in Holland to his dramatic ending in France (and yes, the famous ear incident!). This is the world's largest collection of Van Gogh's works and personal effects.
The Louvre Museum Tour – Paris
With over 35,000 pieces of art to discover, on top of rich architectural history, the Louvre can be a little overwhelming. That's where we come in! Let us offer you more than just a tour of the world's most famous museum. We'll captivate you as you explore everything the Louvre has to offer – from statues like the armless Venus de Milo to the opulent Apollo Gallery! Discover master painters like Michelangelo and Delacroix as well as one of the world's most famous works of art, the Mona Lisa.
Ancient Rome: The Colosseum, Roman Forum & Palatine Hill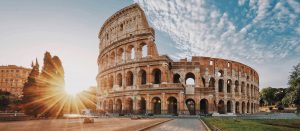 Visit the Colosseum, the world's largest amphitheater, and feel the energy ancient Romans would have felt as they entered to watch gladiators and vicious beasts fight to the death. We'll then move on to the Roman Forum, the center of almost everything in Ancient Rome. It was a place of worship, celebration, and law – really, it was the most important place in the ancient world. Last but not least, we'll move up to Palatine Hill and gaze across the city to hear how it all began with just two twin brothers and a she-wolf many centuries ago.
---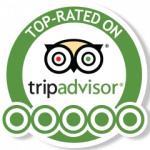 "We loved the (Van Gogh) museum and the special section featuring sunflowers. What a walk through a genius's mind and our wonderful guide Audrey handed us the keys to understand and fall in love with his work. THANKS FOR A WONDERFUL EXPERIENCE!"
TripAdvisor review from   July 2019 by Josh75zz from Colorado
Want to receive our newsletters and save on your next tour? Sign Up Now!